PDD 2017 Speakers
About our Panel:
Alfredo Octavio (PhD, PMP) is a research mathematician, a CTO, an entrepreneur, and project manager specializing in Science, Technology, and Finance. He is currently an IT and Strategy consultant in South Florida. His current startups are Umovit (umovit.com) and Stockpulp (stockpulp.com). He hosts and produces the weekly podcast Robot (revistaelrobot.com in Spanish) about culture and technology.
Jacques Goupil holds his MCP and MCTS in Microsoft PPM (2016-2003) and Microsoft Project, and has a Project Management Professional (PMP) certification from PMI®. He has been implementing Microsoft Project solutions since 1998 and has over 19 years of professional experience in project management software design, implementation, and development. Coming from a Program Management background, Jacques has successfully implemented PMOs at many Top 50 firms and he shares his experience and knowledge as a guest speaker and panelist at several industry conferences (including the Microsoft Project Conference, PMI Conferences, and Project Summits). He was selected by Microsoft as the Lead SME for the Microsoft Certification Exam, Managing Projects and is a Certification Instructor Microsoft Project Users Group. He is currently on the Board of Directors at the Boston YMCA and two Microsoft Project Users Group Chapters. Jacques recently delivered a full credit Professional Development Day for PMI in addition to presenting at Project Summit on topics including Project Management, Portfolio Management, Resource Allocation, PMO Development, as well as the Microsoft PPM solution.
Doug Humbert is a public-sector project manager at Broward County, Florida where he leads critical enterprise-wide IT projects. Doug has been an entrepreneur with 25 years of IT experience in business software for a diverse consortium of industries, including health care, finance, and insurance. Doug graduated summa cum laude with a bachelor of science degree in Management Information Systems and currently holds a Project Management Professional (PMP)® certification through PMI. Doug is married with three children and three grandchildren.
Ramsay Millar is a proven expert in the areas of business and enterprise architecture transformations involving the collaboration of business leaders, enterprise architects, business analysts, projects managers, and is a loyal Sparx Systems Partner since 2001. Ramsay offers his consulting practice, and mentorship workshops to a diverse international client base through INTEGRATE iT. Ramsay shares "insights from the road" gathered across his many consulting and training events.
William W. Davis, MSPM, PMP works as a senior project manager and Scrum agilist at NCCI Holdings, Inc., in Boca Raton. He is an author of new courseware for Pluralsight, the world's largest, curated, e-learning library for technology and creative professionals, and is an adjunct instructor at Palm Beach State College in their Bachelors of Applied Science program. William enjoys sharing innovative solutions with managers and leaders in the project management industry. He has 30 years' experience working as a software developer, Oracle ERP implementer, and IT project manager. William has been a PMI member since 2005 when he earned his PMP credential. He holds graduate degrees from Nova Southeastern University (M.S. in Leadership) and The George Washington University in Washington, DC (M.S. in Project Management). William created Statistical PERT, an Excel-based, easy-to-use, probabilistic technique for forecasting project uncertainties like task duration, work effort, agile releases, or risk impacts. He presented Statistical PERT at the 2016 PMI Global Congress in San Diego.
Matthew D'Antonio is an aviation technology expert based out of South Florida. In his current role at DXC Technology, he oversees the strategic direction of software impacting every facet of the airline customer experience. He specializes in airline merchandising, flight revenue management, flight availability algorithms, user experience design, and journey management. Matthew has over 10 years of experience in the Information Service industry. He has developed custom travel software for a variety of clients from the Department of Defense to major US airlines. Matthew is a community activist in Broward county. In his spare time, he is a youth mentor for teens in the Florida foster care system and facilitates a weekly support group for youth living with life challenging conditions.
Syed Ali is a seasoned Agile Project Manager. Having practical and hands on experience gives a key edge to Syed to share his knowledge with the audience using his real-time examples and scenarios. Syed has more than 20 years of experience working as a leader, project manager and other various technical roles for the enterprises. Syed is a certified solution developer (MSCD.Net) from Microsoft since 2003 and a certified project manager (PMP) from the Project Management Institute since 2005. Syed has a deep knowledge of scrum based development and agile project management and is helping his clients and community with successful projects implementations, coaching, trainings and taking part in discussions at various forums. Syed is also a founder and organizer of a meetup group [http://www.meetup.com/SFL-PMP-ACP-CSM-Forum/] for Agile practitioners and project managers in south Florida community.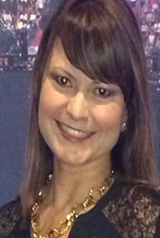 Regina Batista is a Strategic Leader of Technology & Business Transformation, with over 20 years of PMO Management, Portfolio Management, Program/Project management, Consulting, system and business process implementations experience.
She has proven expertise in building high performance Project Management Teams and managing Overall IT & Business Customer Experience to drive change initiatives to enhance and drive bottom-line profits.
Her list of certifications include: PMP, CSM, CSPO, SPC4, , Lean Kanban (LKU), Six Sigma Green Belt
Regina is an active member of the South Florida PMI, South Florida Agile Association and serves as a mentor for the IT Women Organization. She has also served as panel speaker in multiple South Florida events, speaking about Agile & Project Management topics.
Connie Maldonado is a consultant, instructor, and speaker who teaches and consults on a variety of project management topics. She has been certified as a Project Management Professional (PMP®) since 1998 and has over 20 years of project management experience. She has also obtained the PgMP® and PMI-ACP® credentials from the Project Management Institute. Connie takes a personal approach to her projects and training has helped many students and clients obtain their goals. She is an agile enthusiast with expertise in system migration and integration, implementation planning, project management office development, and risk management planning and analysis. Connie also has a passion for soft skills and leadership development to help project managers and others perform to their fullest. Connie has contributed to the development and advancement of Project Management since 2000. She chaired the PMP Certification Disciplinary Committee for the Project Management Institute (PMI). On a local front, Connie was on the Board of Directors for the PMI South Florida Chapter, was twice elected as President and served as VP of Finance. Presently she is the Region 14 Liaison for the Chapter. To find out more about Connie, visit www.conniemaldonado.com.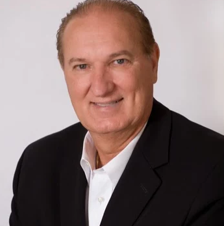 Hans Meijer is a well-rounded, highly experienced, world class, versatile and dynamic leadership skilled professional who can lead every aspect of a Project and Product Management, Business Development, Marketing and Engineering experience in diversified fields including; automobile, banking, construction, energy, franchise, manufacturing, retail, transportation, and wholesale.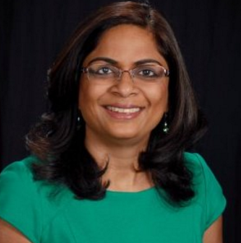 Anjali León is an Agile Coach and Consultant who through her two decades of prior technical and leadership experience brings a unique perspective to the delicate balance between flexibility and rigor necessary for organizations to be agile and remain competitive. Through her expertise and right touch, she has successfully enabled several organizations of all sizes and in a variety of industries to implement elegant and effective ways to manage work and engage people – with a focus on delivering genuine business value. Anjali is owner and principal coach at Pragmatic Project Leadership LLC, she has a degree in Electrical and Computer Engineering from Drexel University and numerous Project Management and Agile Certifications under her belt. She shares her enthusiasm and belief in an Agile way of thinking and working as an engaging speaker, community organizer, and mentor for budding Agilists, particularly Women in Agile.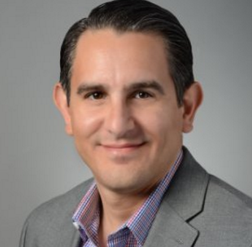 Rodolfo López is a PMO Leader and Project Management Professional with 15 years of progressive technical and management experience in Fortune 1000 environments. Self-motivated, creative problem-solver with a proven ability to develop a PMO to drive large scale projects and teams. Strong leadership, written/oral communication and customer/vendor relationship skills.
John Dorak is an experienced project manager with an extensive background in real-world project management and software development in both enterprise organizations and startups. He also has certifications in Project Management and Agile methodologies. He was a mentor and coach as part of a team that introduced the Scrum process in a worldwide enterprise development organization. He has experience in all aspects of the product lifecycle: development, build, configuration and release management in addition to project management.
Franklin Fletcher (MBA, PMP, CBCP, CISSP, CISA, HCISPP) is a true and natural leader. He has more than a decade of experience in strategic planning, project and staff management, Cyber security and Information Technology (IT). He has supported business throughout the United States, Canada, Latin America and Asia Pacific. His has proven experience in mastering all the IT processes, policies and iniciatives that are potentialy suscessful in companies.