Online Registration Closes @ Noon Today!! PMI South Florida Dinner Meeting
Hello South Florida Community,
The tradition continues. Come celebrate, bring a toy, spread some joy.
As 2017 is winding down, join your fellow Project Managers at the PMI South Florida Chapter December 14, dinner meeting. We've prepared a very special evening for you with an exceptional keynote led by Dawnna St Louis. She is sure to motivate the heck out of us.
As in years prior, the Chapter is partnering with the U.S. Marine Corps Reserve's Toys for Tots program missioned to collect new, unwrapped toys and distribute those toys as Christmas gifts to less fortunate children in our community. Please be sure to support this wonderful program.
Keynote Speaker Profile:
Dawnna, is a serial entrepreneur, who founded three multi-million dollar businesses including BizIntel, a $250M tech consultancy. Today, she travels the globe as an international speaker and success coach. Dawnna says, "My job is to help people surprise themselves, motivate them to take courageous action and show them how to reach goals they once thought were unattainable."
Dawnna lives by three simple rules: Live and let live. Do no harm. And leave everything better.
Dawnna lives by three simple rules: Live and let live. Do no harm. And leave everything better.
Other items of note: Sarcasm is her first language. Laughter is her second. With English coming in a distant third. She travels about 270 days per year… and lives the life she's dreamed of – which is helping other people live theirs.
PM Tools Presenter:
William W. Davis, MSPM, PMP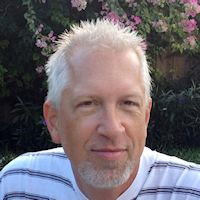 Bio:
William W. Davis, MSPM, PMP, PSM, PSPO, CSM works in both academia and the IT industry, promoting personal and organizational agility, and sharing innovative tools/techniques with fellow project managers, agilists, functional managers, organizational leaders and college students. William has 30 years' experience working in IT as a software developer and technical project manager for numerous IT projects. More recently, William is a portfolio and program manager, Scrum Master, adjunct professor, and an ardent agile evangelist.
Topic: Trello
Brief Description:
Do you have a need to create a collaborative, cloud-based, visual board to manage your project workflows? Then try using Trello. Trello is a collaboration tool that organizes your projects into boards. In one glance, Trello tells you what's being worked on, who's working on what, and where something is in a process.
In this PM Tools Session, we'll briefly walk through a short presentation about what Trello is, and both how and why Trello is used by project teams across the world. Then, we'll do a live demonstration of Trello using the features available in the free version. Along the way, we'll introduce the agile method called Kanban and explain how Kanban effectively manages workflow by limiting work-in-process.
But Trello isn't only for agile teams using Kanban. Trello is used by Scrum teams, too, to manage their Product and Sprint Backlogs. Even traditional project teams using the waterfall approach can benefit from organizing their project-related work using Trello boards. Everyone can find ways to use Trello boards to organize their important, project information.
By the end of this PM Tools session, you will hopefully be motivated to create your own, free, Trello account so you can start visually organizing your current (or next) project using Trello.
We are working real hard to make this a very special unforgettable event.
Thank you to all our sponsors for a strong 2017!
Tickets
$34.00 Member Price
$44.00 Guest Price