March 8, 2020 International Women's Day
City National Bank Tower | 100 SE 2nd Street / 19th Floor
Miami, FL 33131
Directions
PMI South Florida and City National Bank have partnered together to invite you to be part of the movement towards women's equality. For over a century, International Women's Day is a day of celebration of women's achievements and call to action for gender parity. The official IWD theme for 2020 is #EachforEqual. In support, we will be hosting a brunch for everyone in the workplace. We want organizations and individuals alike to gain tools and education towards a more equal and inclusive workplace. Our goal is for you to feel empowered and "flex your muscles" in your respective fields. And for organizations to understand how they play a part in the bigger picture. 
Agenda: 
10:00 - 10: 30 Registration/Network
10:00 - 12:00 Brunch buffet 
10:30 - 10:35 Opening Remarks by PMI Chapter President Gustavo Rosales and Hosting partner Jessica Elias Vice President, City National Bank 
10:35 - 11:45 Panel topics with Q & A  1.Setting yourself up for success with new role 2. Becoming Your Own Advocate 3. Finding Your Voice In Business 4. Asking for a Raise  Approx 70 min
11:45 – 12:00 Break /Networking 15 min
12:00 - 1:30 #IamRemarkable 90 min (includes audience participation & activities)
1:30  Close
Panelists & Keynote
Rebecca Pai - Chief of Staff Technology at American Express 
Nina Segura - CEO Metaspire Consulting, founder of Women Leadership Power Community
Irene White -  Director of External Affairs at FPL
Jessica Elias - First Vice President, EPMO director City National Bank 
Jennifer Arbelaez & Ankita Kharya - Akamai Technologies - keynote
Parking
There are plenty of convenient 
parking garages available near Miami Tower
 at the Parking.com locations. Click on the location address on the Parking.com site for location hours, rates, detailed location information, and a map.
Learn More About Our Sponsor: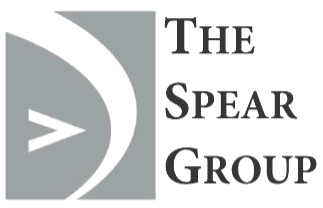 Tickets
$20.00 PMI SFLC Member
$25.00 Guest Ticket
$10.00 Student rate